Hercules Series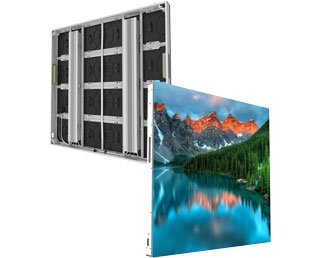 Product Details:
Brand:

300×300mm

Serial Number:

27kg/pcs

Country of Origin:

6.8/8.3/10/16.7mm

Certificate:

700-1200nits
Payment & Shipping Terms:
Payment Method:

Stable/Reliable/Thin/Lighty/Eco-efficient.
Contact Us
DOOH Series--Hercules
1. Up to 10000 nits brightness, the led display screen is still visible in direct sunlight;
2. Stable and reliable, dust proof, water proof, IP65, suitable for almost any environment;
3. Energy-saving, thin&light,27kg/㎡, save 50% installation and transportation costs;
4.With reliable magnet effect structure, all the components including power
Up To 10000 Nits Brightness, The Screen Is Still Visible In Direct Sunlight
All The Components Support Both Front And Rear Maintenance
Energy-saving, Thin&light,Save 50% Installation And Transportation Costs
SPECS--Hercules Series
Item

Hercules6.8
Hercules8.3
Hercules10
Hercules16.7
Pixel Pitch (mm)
6.8
8.3
10
16.7
Weight(kg/pcs)
27
Panel Size (mm)
300(W)×300(H)
*Notes: Specifications are slightly different according to different configurations. Please contact our salesperson for details. All rights are reserved to LianTronics.
Related Products:
Get in Touch with us
Still have Questions
Our Headquarters
Work Time :
0-0(Beijing time)
FAX :
86-755-29746802
Business Phone :
86-755-23001729(Working time)
Email :
[email protected]
Factory Address :
East 1st Road, West Technology Park, Daya Bay Economic Development Zone, Huizhou, China