Fine-pitch LED Display of VPQ Series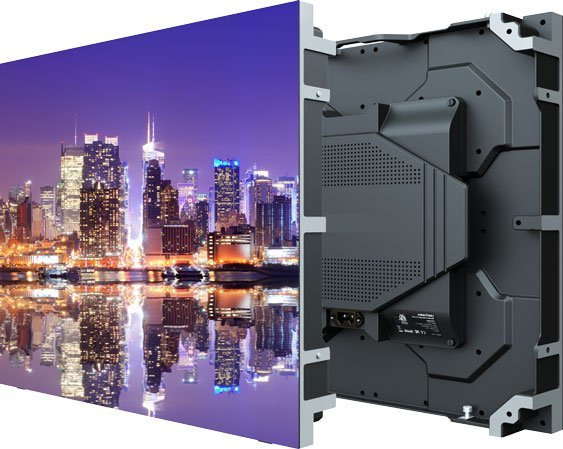 Key Features:
Pixel Pitch:

1.5/1.8/2.5mm

Panel Size:

480x480mm

Weight:

6.5kg/pcs

Brightness:

600nits adjustable

Service Access:

Front/Rear

Panel Material:

Die-casting Aluminum
Product Description:
Contact Us
Excellent Heat Dissipation
Made of aluminum alloy and designed with large-area cooling structure, VPQ series features outstanding heat dissipation performance to ensure the screen to run more stable.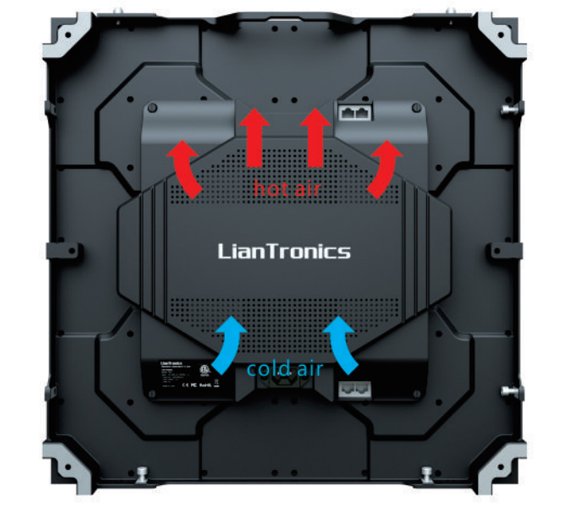 Higher Stability with Integrated Plug-ins
VPQ cabinet is internally connected with integrated plug-ins, which reduces the failures of wire disconnection and multiplies the reliability of stable performance.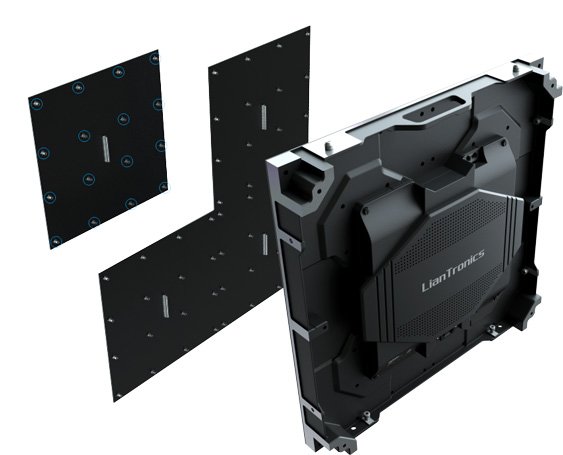 Minitrim for Perfect Flatness
VPQ series adopts LianTronics exclusive Six Dimensional Minitrim Technology to guarantee the perfect flatness of the whole finished screen as a mirror.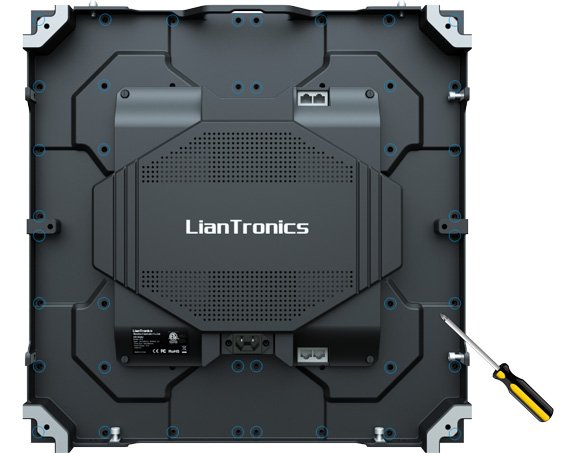 Double Backup, No Blackout
Power supply, receiving cards & signal cables are backed up to avoid the interruption and blackout of the screen.
Flexible Front/Rear Installation and Maintenance
VPQ series is applicable for different installation methods. It supports both front and rear installation and maintenance. Modules can be maintained from the front with the magnet tool.

SPECS--VPQ Series Fine-pitch LED Display
Item

VPQ1.5

VPQ1.8
VPQ2.5
Pixel Pitch (mm)
1.5
1.8
2.5
Pixel Density (pixels/㎡)
401111
284444
160000
Panel Dimension (mm)
480(W) × 480(H) × 77(D)
Panel Dimension (inch)
18.9(W) × 18.9(H) × 3.0(D)
Panel Material
Die - casting aluminum
Weight (kg/pcs)
≤6.5
Brightness (nits)
600 adjustable
*Avg. Power Consumption (W/㎡)
138
113
120
*Max. Power Consumption (W/㎡)
500
450
450
*Notes: Specifications are slightly different according to different configurations. Please contact our salesperson for details. All rights are reserved to LianTronics.
Related Products:
Get in Touch with us
Still have Questions
Our Headquarters
Headquarter Address:
Liantronics Bldg.,Antongda Industrial Zone,3rd Liuxian Rd,68 Block Baoan, Shenzhen, China Factory Address:
East 1st Road, West Technology Park, Daya Bay Economic Development Zone, Huizhou, China US Subsidiary Address:
Liantronics 3140 Polaris Ave, Suite # 21,Las Vegas, NV 89102