Liantronics highlights the 12th Miss Tourism International 2010
On September 18th 2010, the award ceremony of 12th miss tourism international 2010 (Fujian Area) was held in Dongniya International Theater in Xiamen, China. More than 20 miss tourism attend this ceremony and each gave the audience a wonderful performance.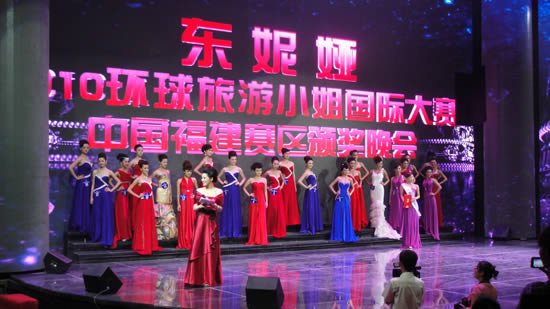 The award ceremony of 12th miss tourism international 2010
In particular, several days ago, Liantronics has completed installing nearly 370sq.m full color led displays in the round perform stage of Dongniya International Theater. They are high-definition and high-brightness led displays and became one hightlight of the theater. All the led displays were divided into twelve pieces, including:A main screen, mainly used for playing video,live broadcasting,close-ups, splendid replay and so on; Two column screens, for rendering the stage effects; Two curtain screens on each side, to help project the atmosphere and show background effects,such as snow,water,waterfall,flowers,etc; And seven color brick screens.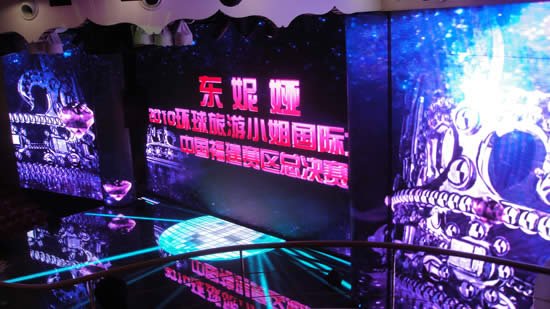 Led display for Dongniya International Theater
Headquarter Address:
Liantronics Bldg.,Antongda Industrial Zone,3rd Liuxian Rd,68 Block Baoan, Shenzhen, China Factory Address:
East 1st Road, West Technology Park, Daya Bay Economic Development Zone, Huizhou, China US Subsidiary Address:
Liantronics 3140 Polaris Ave, Suite # 21,Las Vegas, NV 89102