Liantronics LED Display Solution Case Collection in 2017
With excitement and expectation, we wave bye to the year of 2017 and step into a brand-new year of 2018. For LianTronics, 2017 is a great year with tremendous progress and bumper harvest. Thanks for the continuous support from worldwide clients, LianTronics LED displays are shining brightly around the world. Now, let's take a general review to see what we have done in 2017.
1.LianTronics Creates Modern Environment for Czech Prima Televize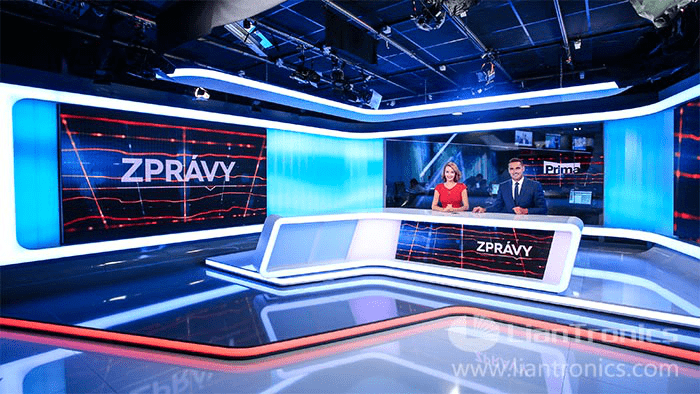 LianTronics fine-pitch LED video wall solution was selected with great honor for Czech Prima Televize broadcast studio. With 1.2mm tight pixel pitch, four sets of LianTronics VH1.2 ultra HD LED walls are installed perfectly to match the newly-decorated broadcasting studio.
2.LianTronics VL1.6 Fine-Pitch LED Display for NBC Studio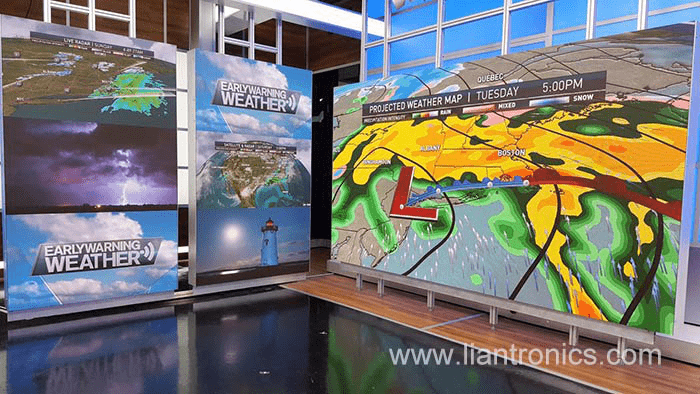 LianTronics has successfully finished the installation of four pieces of 8K P1.6mm fine-pitch LED display for NBC Studio, USA. With the area of 26㎡ and the resolution of 3840*1296, 696*1296(2pcs) and 1920*1080.The screens are built at NBC broadcasting studio which make great contribution to the news broadcast and perfectly showcase NBC's image.
3. 2000 sqms LianTronics P10 & P16 Stadium Perimeter LED Display Highlight Saudi Football League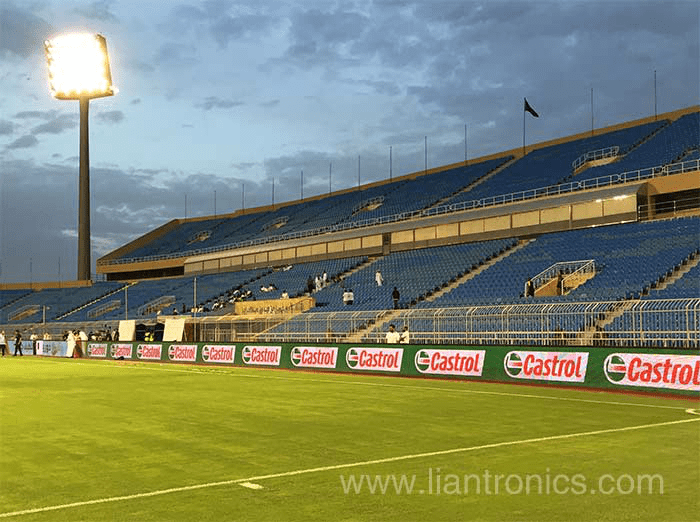 Many stadiums now rely on LED video to enhance the game-day experience, LianTronics 2000 sqms P10 & P16 outdoor LED display for Saudi football league were designed specially to withstand adverse weather conditions and provide a platform for advertising contents.
4.LianTronics R4T Outdoor Rental LED Display Sparkles at Britain's Next Top Model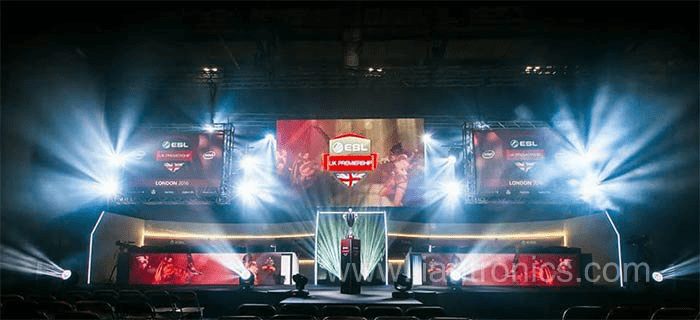 LianTronics slimmer and lighter outdoor stage rental led display R4T (PH4.8mm, 500x500mm) sparkles at Britain's Next Top Model. With the pixel pitch of 4.8mm and screen size of 30㎡, R4T LED displays bring the audiences better watching experience of the gorgeous top models.
5. P8 Outdoor Fixed LED Display in CBD Area, Chongqing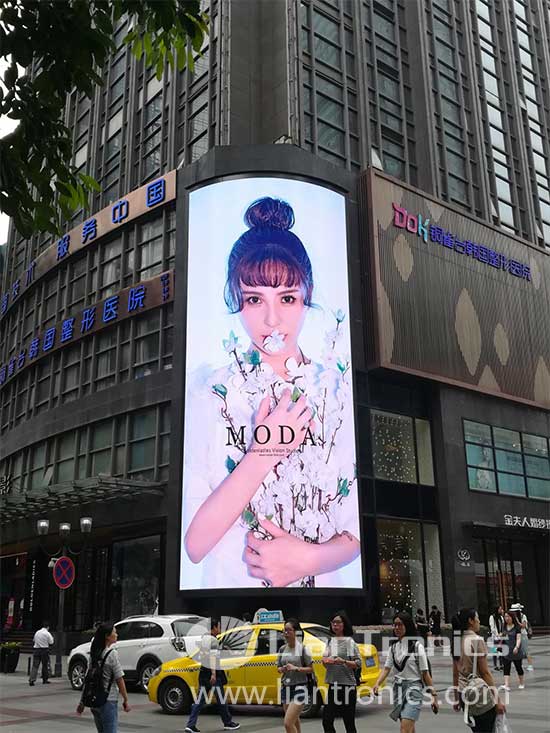 LianTronics creates a 129sqms unique outdoor experience in CBD area with P8 outdoor fixed LED display solution which supports for front maintenance. This curved LED display perfectly embedded on the external wall of building and its outstanding performance wins hearts of many tourists.
6. LianTronics P1.8 Fine-pitch LED Video Wall for Zhejiang Radio and Television Bureau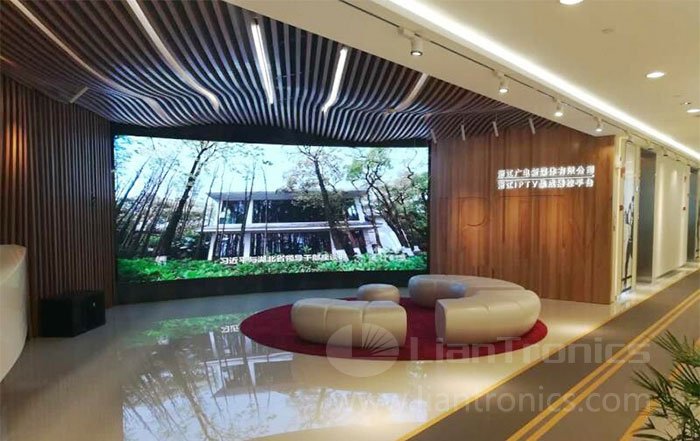 LianTronics totally provided Zhejiang Radio and Television Bureau with 9 sets of LED displays which covers 300 sqms. The curved fine-pitch LED video wall supports for 1/4/9/16 multi- windows. It has become a great platform for Zhejiang Radio and Television Bureau to showcase its strength and image.
7. LianTronics 100 LED Screens Highlight the Airport in Chongqing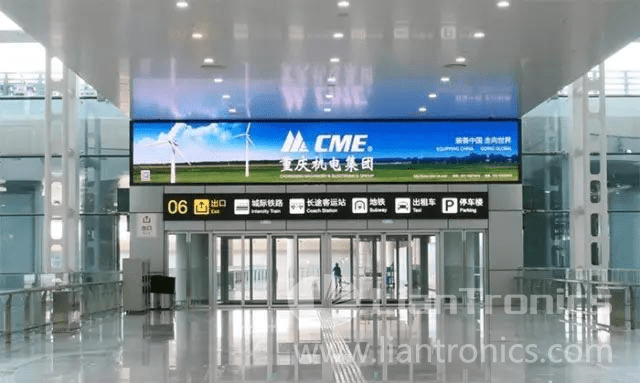 100 sets of LED display are respectively settled in luggage claim area, gates, entrances and arrival hall. 55 super-sized LED digital signage are set in gates, 15 fine-pitch LED screens are set in luggage claim area, 4 indoor HD LED display are set in the arrival hall. LianTronics display engage, entertain and inform passengers as they move through the T3 Terminal at Jiangbei Airport.
8.LianTronics Fine-pitch LED Video Wall Highlighted in Abbott R&D Center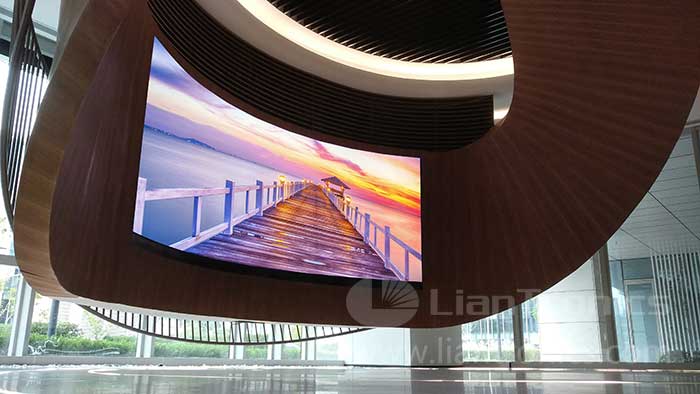 Modern showroom is an innovative way for corporate image display. LianTronics four fine-pitch LED video displays(P1.2mm,P1.6mm) were recently installed in Abbott China, Shanghai.
9.LianTronics PH1.4mm Fine-pitch LED Screen for Shenzhen Energy Mawan Power Plant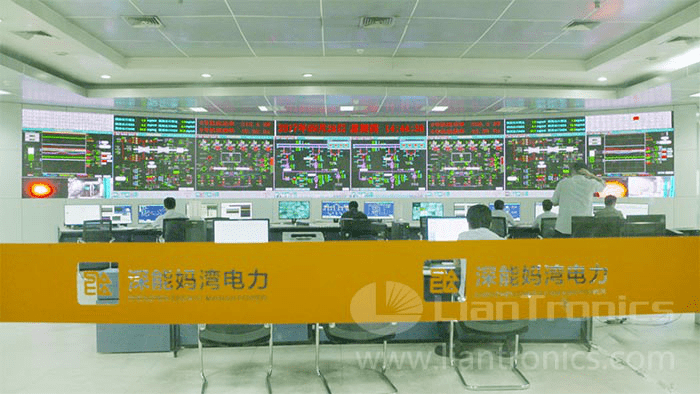 LianTronics PH1.4mm fine-pitch LED screen was installed in the control center of Shenzhen Energy Mawan Power Plant. With the total area of 34 sqm, it plays an important role for daily production and security.
10.LianTronics 3000㎡ LED Displays Lighten China Mobile E-sports Games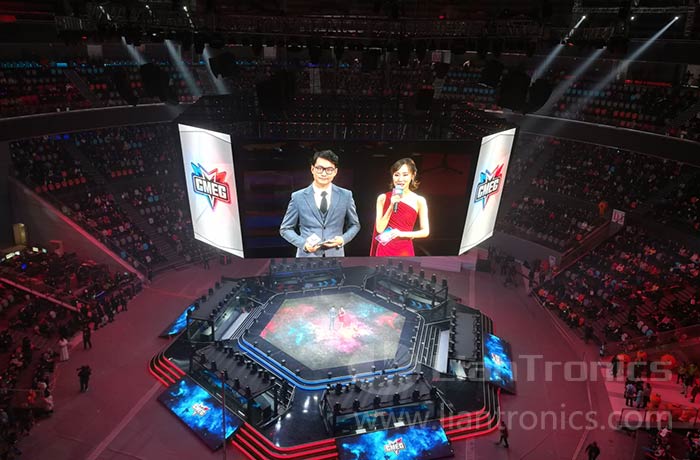 CMEG(China Mobile E-sports Games)is the NO.1 game of Chinese mobile game field and has attracted nearly five million participants in recent two years. LianTronics 3000sqms LED displays includes outdoor fixed L16, FS10 and indoor fixed FI5, FI6 help to lighten the show in Chongqing Zhongxian E-sports stadium which is named as the first integrated E-sports stadium in Asia.
Headquarter Address:
Liantronics Bldg.,Antongda Industrial Zone,3rd Liuxian Rd,68 Block Baoan, Shenzhen, China Factory Address:
East 1st Road, West Technology Park, Daya Bay Economic Development Zone, Huizhou, China US Subsidiary Address:
Liantronics 3140 Polaris Ave, Suite # 21,Las Vegas, NV 89102