LianTronics Indoor LED Display Add Atmosphere for Beijing Phoenix International Media Center
Product Category :Indoor Fixed
Pixel Pitch :PH3mm
Display Size :36.53㎡
Installation Date :2014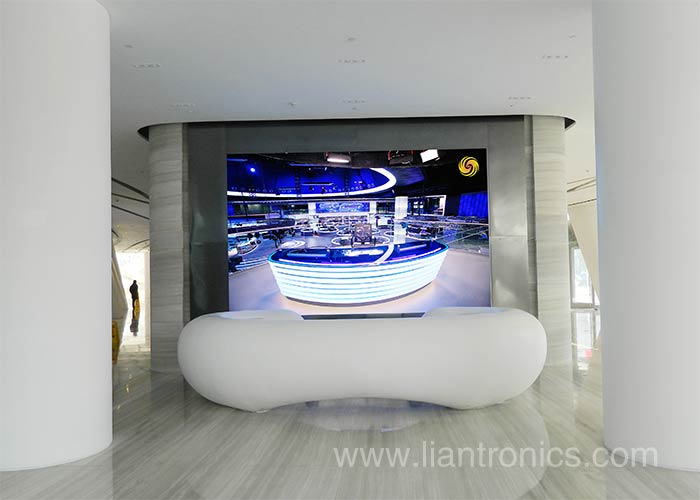 LianTronics Indoor LED Display
Beijing phoenix international media center is the programming building complex of Phoenix Group in Beijing, and it is built by Phoenix Satellite Television with an investment of 850 million. It integrates television production, office, commerce and other functions, which enhances operating efficiency of the whole group. The architectural modeling takes meaning in "mobius ring" which reflects the conception of double deck with a shell of ecological functions. Unique architectural structure combines with the natural landscape of Chaoyang Park as a whole. As it is open to the general public, people can experience the glamour of the media culture whenever you want.
When the media giant and the global LianTronics Indoor LED Display navigator join hands, what will happen?
Recently, two sets of V3.0 indoor HD LED display are lighted up at the time of completion for Beijing phoenix international media center. They are installed in the back of two reception desks, showing Phoenix media's brand image to the visitors with their fresh, fine and sharp pictures.
The project adopts LianTronics' self-developed V•me enterprise image promotion system to combine with the newest broadcast control system to show people Beijing's new landmark produced by Phoenix media after Olympic Games.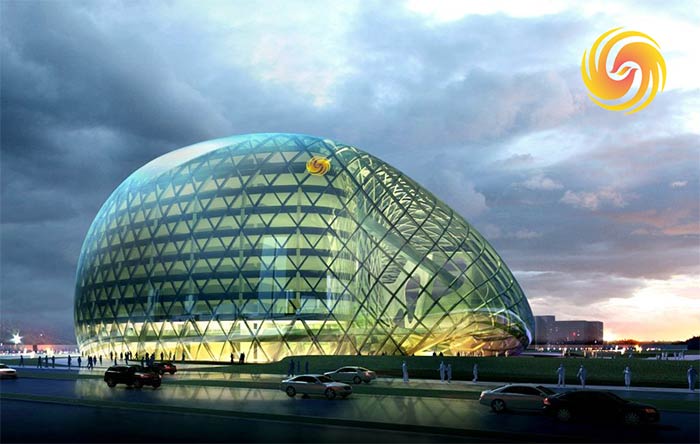 LianTronics has always been in close and friendly cooperative relations with Phoenix International Media Group. The large outdoor LED advertising screen in Shenzhen phoenix building, Guangzhou book city, Shanghai oriental department store and Zhengzhou Erqi square are all finished together by the two companies. This time, the project in Beijing headquarter of Phoenix Group is a cooperative exploration in indoor area, but the result turns out to be satisfactory. It is believed that a new chapter is opened for the cooperation between the two in a long run. LianTronics Indoor LED Display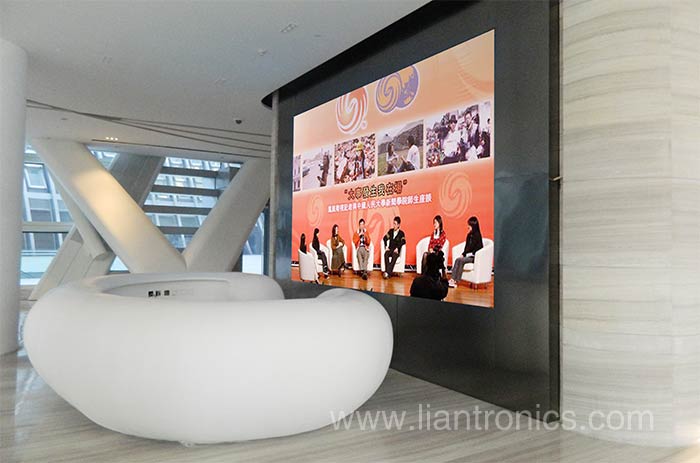 Headquarter Address:
Liantronics Bldg.,Antongda Industrial Zone,3rd Liuxian Rd,68 Block Baoan, Shenzhen, China Factory Address:
East 1st Road, West Technology Park, Daya Bay Economic Development Zone, Huizhou, China US Subsidiary Address:
Liantronics 3140 Polaris Ave, Suite # 21,Las Vegas, NV 89102