Product Category :Rental
Pixel Pitch :PH4.8mm
Display Size :40㎡
Installation Date :2016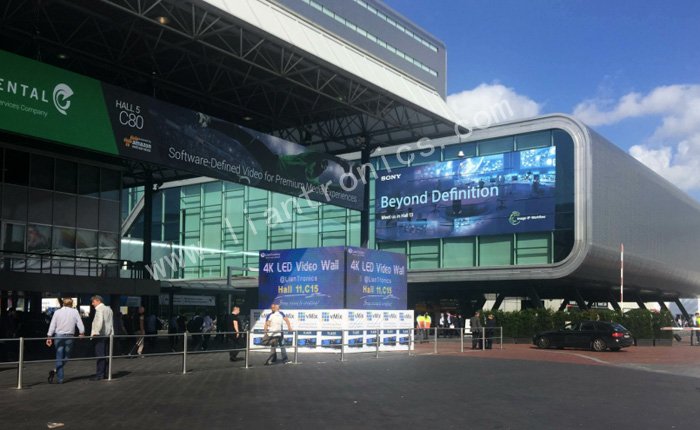 LianTronics slimmer and lighter outdoor stage rental led display R4T (PH4.8mm, 500x500mm) was installed at the main entrance in RAI Exhibition Center, Amsterdam, Holland during IBC Show 2016, broadcasting the exhibition information and exhibitors' advertisement. With the pixel pitch of 4.8mm and screen size of 10㎡, the cubic screen with four sides attracted many passersby and covered many potential customers from all directions.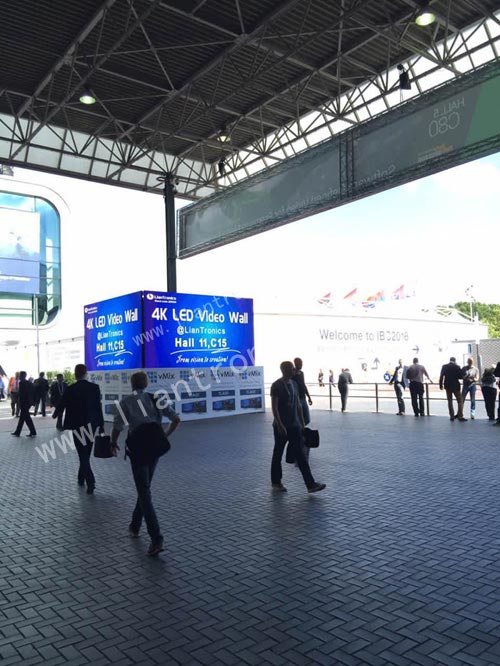 R4T is creatively designed all at the dimension of 500*500, which enables free piece-together. Every Panel is manufactured with CNC auto-machines of high precision so that to guarantee its seamlessness during assembly. R4T is well accepted by many customers as it is applicable for both indoor and outdoor occasion.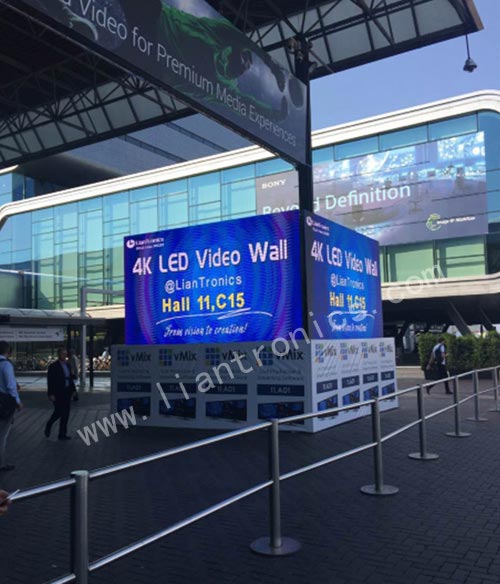 Headquarter Address:
Liantronics Bldg.,Antongda Industrial Zone,3rd Liuxian Rd,68 Block Baoan, Shenzhen, China Factory Address:
East 1st Road, West Technology Park, Daya Bay Economic Development Zone, Huizhou, China US Subsidiary Address:
Liantronics 3140 Polaris Ave, Suite # 21,Las Vegas, NV 89102